REMINGTON PARTS
Need parts for the locking mechanism for your pole saw?

The only part available for the polesaw locking mechanism is the 121560-01 latch lever.

If you have the old style twist lock coupler, or the locking mechanism glued to polesaw is broken, these parts are No Longer Available. The replacment cost of a New Pole outwieghs the cost of a New Polesaw.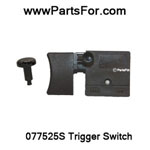 077525S Trigger Switch and Lock Button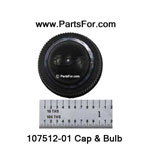 107512-01 Oil Cap and Bulb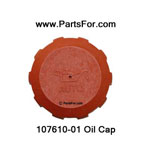 107610-01 Oil Cap
107713-01 Sprocket Gear 3 1/2 inch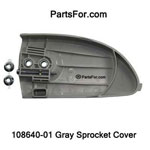 108640-01 Sprocket Cover Kit (Gray)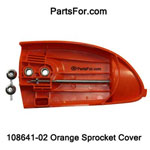 108641-02 Sprocket Cover Kit (Orange)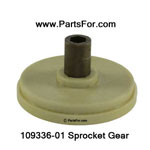 109336-01 Sprocket Gear for Tiller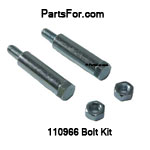 110966 Bar Shoulder Bolt Kit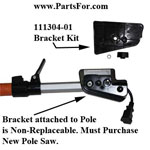 111304-01 Bracket Kit for Polesaw

Includes part # 111182-01 bracket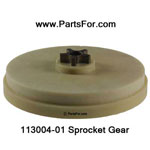 113004-01 Sprocket Gear 4 3/8 inch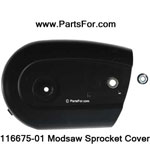 116675-01 Sprocket Cover Kit (Black)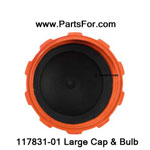 117831-01 Oil Cap with Large Bulb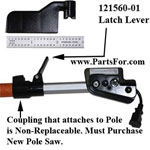 121560-01 Latch Lever Kit for Polesaws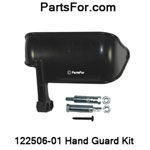 122506-01 Hand Guard Kit with Shoulder Bolts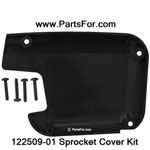 122509-01 Sprocket Cover Kit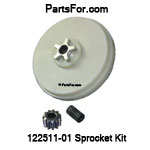 122511-01 Sprocket and Gear Kit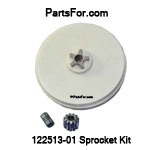 122513-01 Sprocket and Gear Kit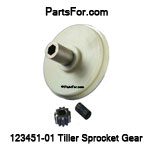 123451-01 Sprocket and Gear Kit for Tiller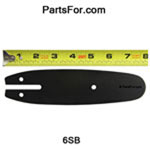 6SB
Bar 6" for Remington Chainsaws
Replaces part # 110413-01
This bar uses the 6SC Chain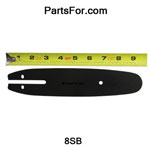 8SB
Bar 8" for Remington Chainsaws
Replaces part # 104302-01
This bar uses the 8SC Chain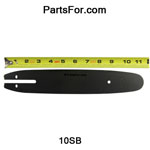 10SB
Bar 10" for Remington Chainsaws
Replaces part # 097567-01
This bar uses the 10SC Chain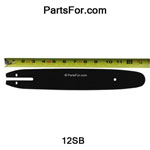 12SB
Bar 12" for Remington Chainsaws
Replaces part # 097568-01
This bar uses the 12SC Chain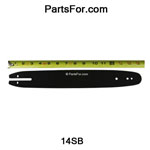 14SB
Bar 14" for Remington Chainsaws
Replaces part # 097570-01
This bar uses the 14SC Chain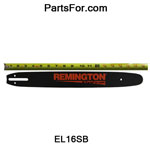 EL16SB
Bar 16" for Remington Chainsaws
Replaces part # 091375-03 or 16SB
This bar uses the 16SC Chain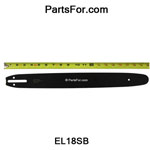 EL18SB
Bar 18" for Remington Chainsaws
Replaces part #118819-01
This bar uses the 18SC Chain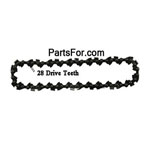 6SC
Chain 6" for Remington Chainsaws
Replaces part #111372-01
This chain fits the 6SB Bar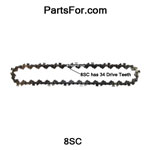 8SC
Chain 8" for Remington Chainsaws
Replaces part #04301-01
This chain fits the 8SB Bar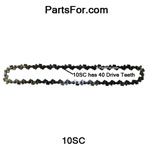 10SC
Chain 10" for Remington Chainsaws
Replaces part #091371-03
This chain fits the 10SB Bar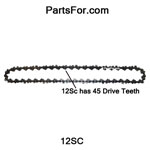 12SC
Chain 12" for Remington Chainsaws
Replaces part #091373-03
This chain fits the 12SB Bar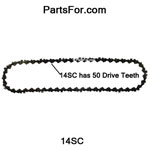 14SC
Chain 14" for Remington Chainsaws
Replaces part #091374-03
This chain fits the 14SB Bar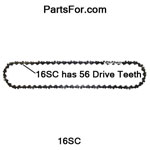 16SC
Chain 16" for Remington Chainsaws
Replaces part #107704-02
This chain fits the EL16SB Bar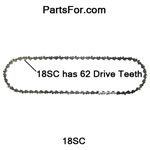 18SC
Chain 18" for Remington Chainsaws
Replaces part #118818-01
This chain fits the EL18SB Bar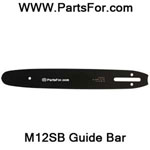 M12SB
Bar 12" for Remington MOD saws
Replaces part #114730-01
This bar uses the M12SC Chain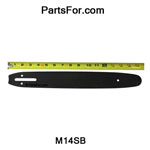 M14SB
Bar 14" for Remington MOD saws
Replaces part #114731-01
This bar uses the M14SC Chain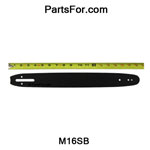 M16SB
Bar 16" for Remington MOD saws
Replaces part #114732-01
This bar uses the M16SC Chain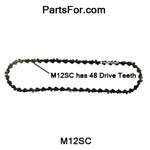 M12SC
Chain 12" for Remington MOD saws
Replaces part #114730-01
This chain fits the M12SB Bar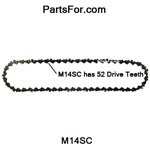 M14SC
Chain 14" for Remington MOD saws
Replaces part #114731-01
This chain fits the M14SB Bar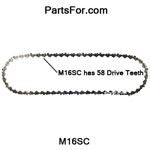 M16SC
Chain 16" for Remington MOD saws
Replaces part #114732-01
This chain fits the M16SB Bar



059606
1/2" Drive Gear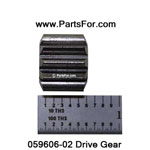 059606-02
5/8" Drive Gear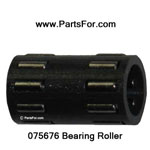 075676
Roller Bearing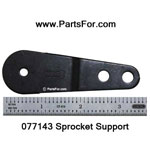 077143
Sprocket Support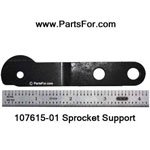 107615-01
Sprocket Support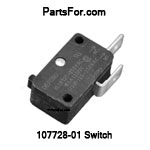 107729-01
Switch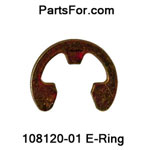 108120-01
E-Ring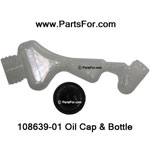 108639-01
Oil Cap and Bulb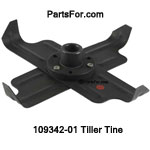 109342-01
Tiller Tine # 1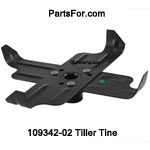 109342-02
Tiller Tine # 3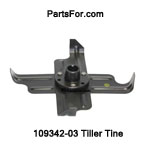 109342-03
Tiller Tine # 4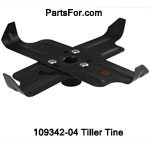 109342-04
Tiller Tine # 2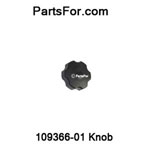 109366-01
Knob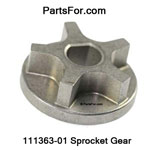 111363-01
Sprocket Gear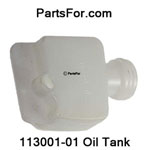 113001-01
Oil Tank

113030-01
Grommet for 113001-01 Oil Tank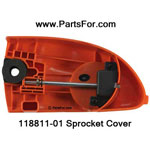 118811-01
Sprocket Cover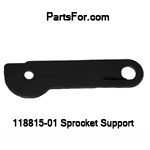 118815-01
Sprocket Support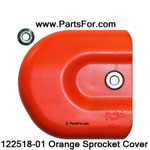 122518-01
Sprocket Cover Branch Wizard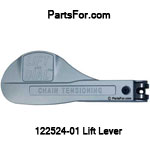 122524-01
Lift Diel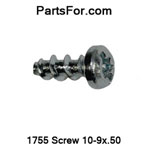 1755
Screw 10-9X.50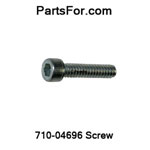 710-04696
Screw 4X40X.50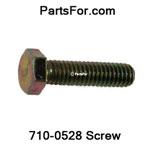 710-0528
Bolt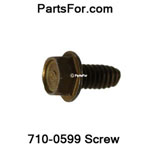 710-0599
Screw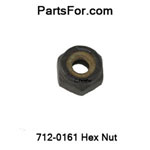 712-0161
Hex Nut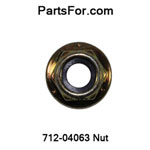 712-04063
Nut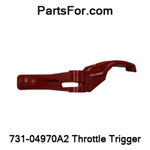 731-04970A2
Throttle Trigger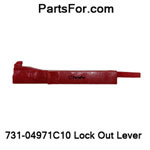 731-0497C10
Lock Out Lever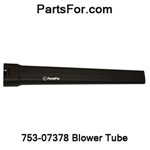 731-07378
Blower Tube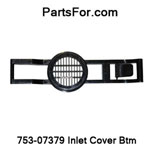 731-07379
Inlet Cover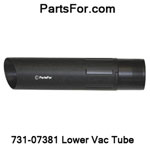 731-07381
Lower Vac Tube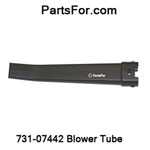 731-07442
Blower Tube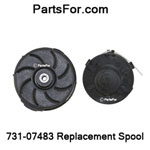 731-07483
Spool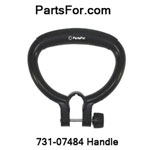 731-07484
Handle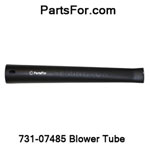 731-07485
Blower Tube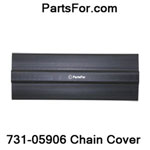 731-05906
Chain Cover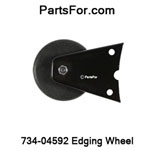 734-04592
Edging Wheel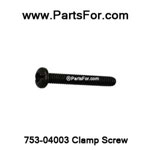 753-04003
Clamp Screw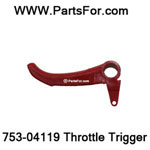 753-04119
Throttle Trigger

753-04234
Throttle Assembly with Trigger Switch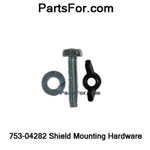 753-04282
Mounting Hardware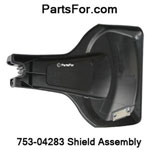 753-04283
Shield Assembly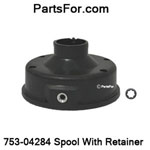 753-04284
Spool with Retainer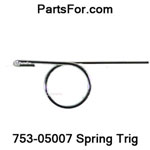 753-05007
Spring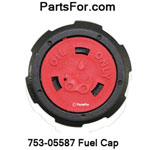 753-05587
Fuel Cap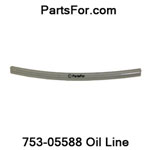 753-05588
Oil Line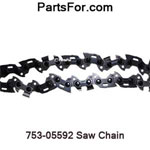 753-05592
Chain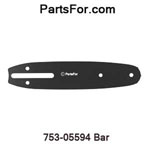 753-05594
Bar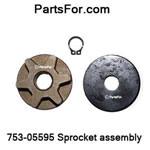 753-05595
Sprocket Assembly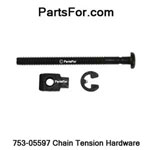 753-05597
Tension Hardware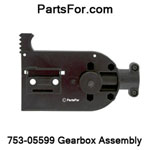 753-05599
Gearbox Assembly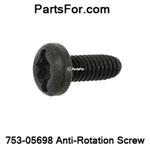 753-05698
Anit-Rotation Screw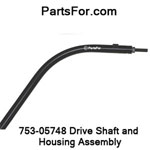 753-05748
Drive Shaft and Housing Assembly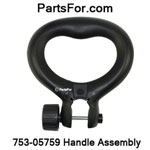 753-05759
Handle Assembly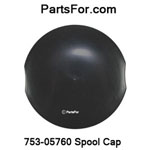 753-05760
Spool Cap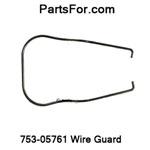 753-05761
Wire Guard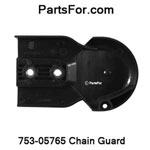 753-05765
Chain Guard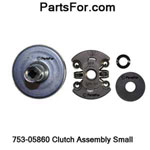 753-05860
Clutch Assembly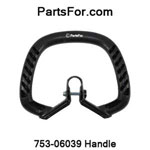 753-06039
Handle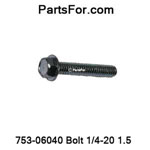 753-06040
Bolt

753-06123
Shield Assembly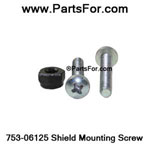 753-06125
Shield Mouting Screw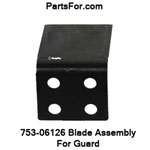 753-06126
Blade Assembly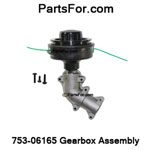 753-06165
Gearbox Assembly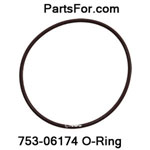 753-06174
O-Ring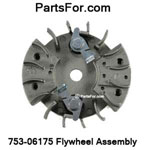 753-06175
Flywheel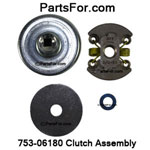 753-06180
Clutch Assembly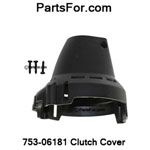 753-06181
Clutch Cover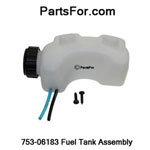 753-06183
Fuel Tank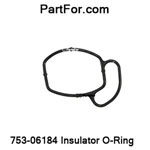 753-06184
Insulator O-Ring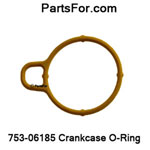 753-06185
Crankcase O-Ring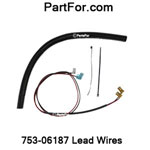 753-06187
Lead Wires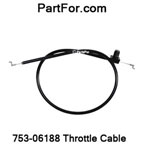 753-06188
Throttle Cable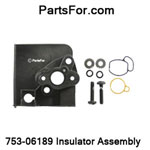 753-06189
Insulator Assembly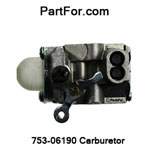 753-06190
Carburator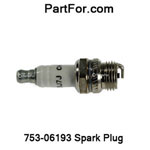 753-06193
Spark Plug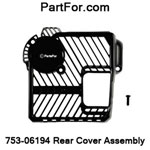 753-06194
Rear Cover Assembly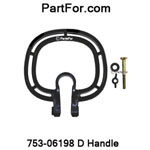 753-06198
D Handle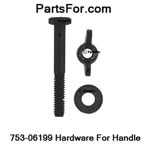 753-06199
Hardware for Handle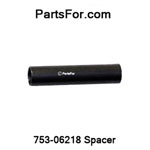 753-06218
Spacer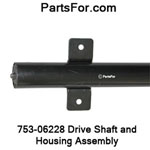 753-06228
Drrive Shaft and Housing Assembly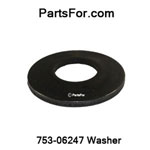 753-06247
Washer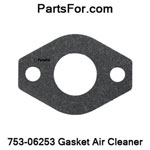 753-06253
Air Cleaner Gasket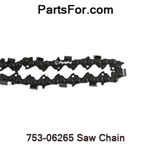 753-06265
Chain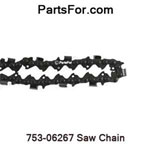 753-06267
Chain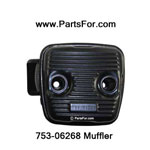 753-06268
Muffler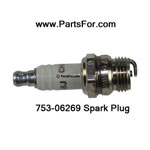 753-06269
Spark Plug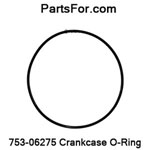 753-06275
Crankcase O Ring

753-06294
Muffler Screw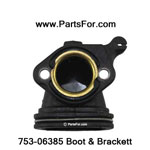 753-06385
Bracket and Boot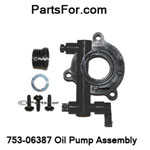 753-06387
Oil Pump Assembly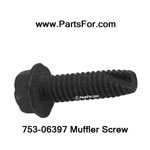 753-06397
Muffler Screw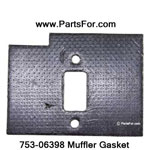 753-06398
Muffler Gasket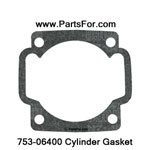 753-06400
Cylinder Gasket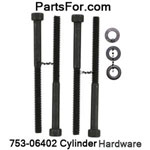 753-06402
Cylinder Gasket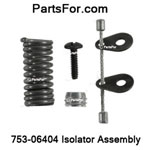 753-06404
Isolator Assembly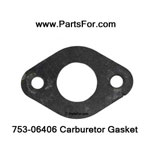 753-06406
Carburator Gasket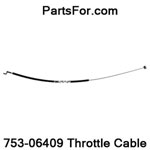 753-06409
Throttle Cable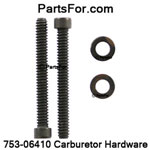 753-06410
Carburator Hardware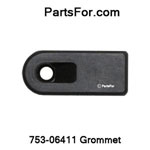 753-06411
Grommet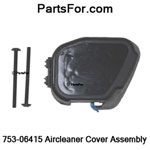 753-06415
Aircleaner Cover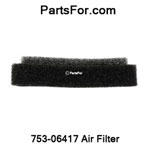 753-06417
Air Filter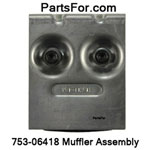 753-06418
Muffler Assembly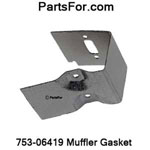 753-06419
Muffler Gasket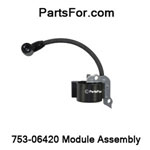 753-06420
Module Assembly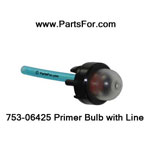 753-06425
Primer with Bulb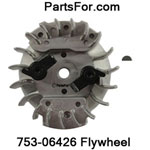 753-06426
Flywheel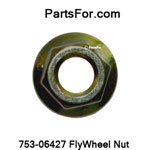 753-06427
Flywhheel Nut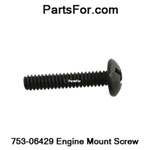 753-06429
Engine Mounting Screw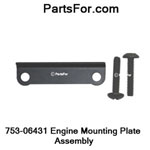 753-06431
Engine Mounting Plate

753-06432
Module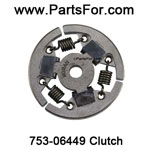 753-06449
Clutch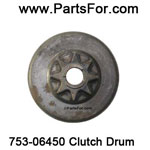 753-06450
Clutch Drum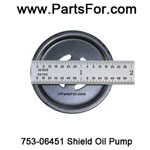 753-06451
Oil Pump Shield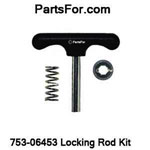 753-06453
Locking Rod Kit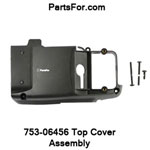 753-06456
Top Cover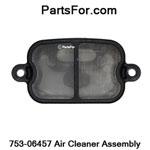 753-06457Air Cleaner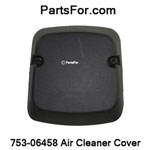 753-06458
Air Cleaner Cover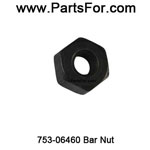 753-06460
Bar Nut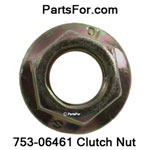 753-06461
Clutch Nut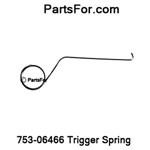 753-06466
Trigger Spring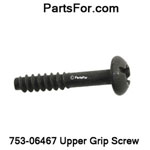 753-06467
Upper Grip Screw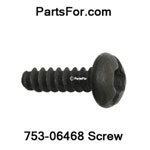 753-06468
Screw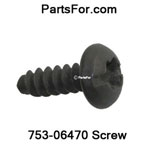 753-06470
Screw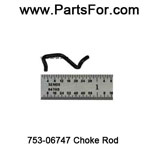 753-06474
Choke Rod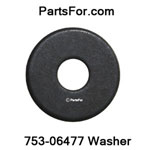 753-06477
Washer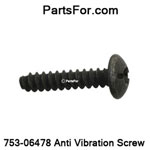 753-06478
Anti Vibration Screw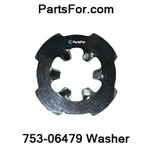 753-06479
Washer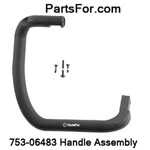 753-06483
Handle Assembly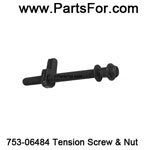 753-06484
Remington Part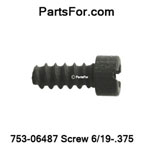 753-06487
Screw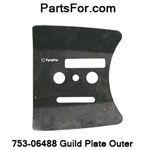 753-06488
Guild Plate Outer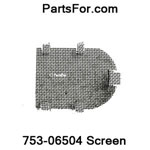 753-06504
Screen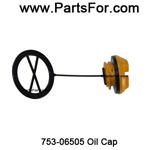 753-06505
Oil Cap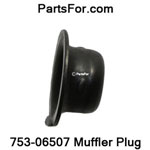 753-06507
Muffler Plug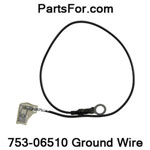 753-06510
Ground Wire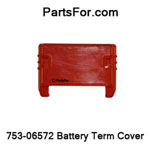 753-06572
Battery Term Cover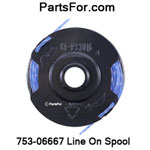 753-06667
Line on Spool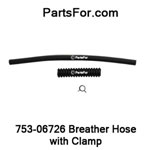 753-06726
Breather Hose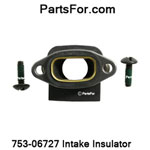 753-06727
Intake Insulator

753-06728Carburator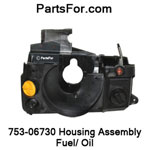 753-06730
Housing Assembly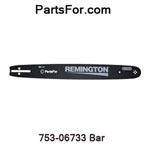 753-06733
Bar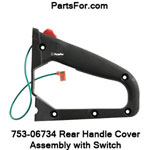 753-06734
Rear Handle Cover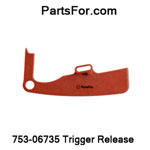 753-06735
Trigger Release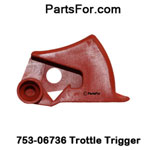 753-06736
Trottle Trigger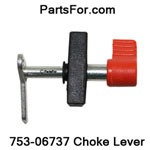 753-06737
Choke Lever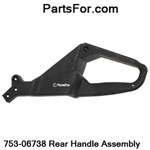 753-06738
Rear Handle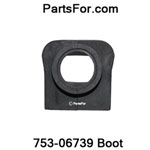 753-06739
Boot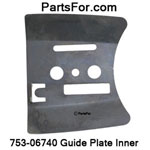 753-06740
Guide Plate Inner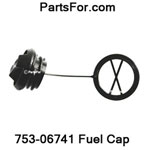 753-06741
Fuel Cap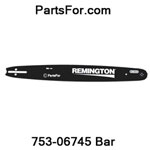 753-06745
Bar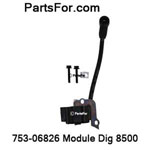 753-06826
Module Dig 8500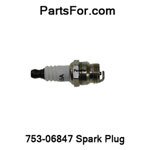 753-06847
Spark Plug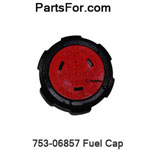 753-06857
Fuel Cap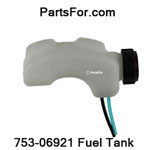 753-06921
Fuel Tank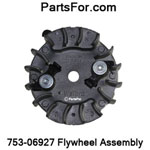 753-06927
Flywheel Assembly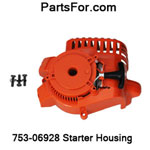 753-06928
Starter Housing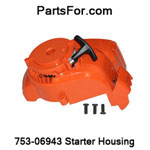 753-06943
Starter Housing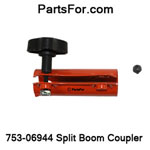 753-06944
Split Boom Coupler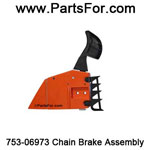 753-06973
Chain Brake Assembly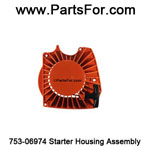 753-06974
Starter Housing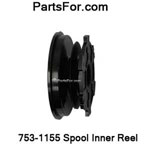 753-1155
Spool Inner Reel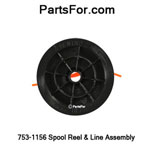 753-1156
Spool Real with Line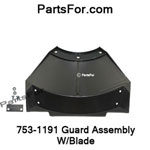 753-1191
Guard Assembly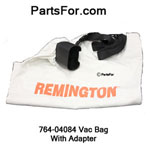 764-04084
Vac Bag with Adapter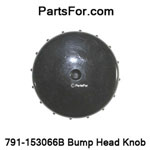 791-153066b
Bump Head Knob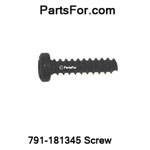 791-181345
Screw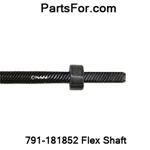 791-181852
Flex Shaft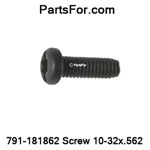 791-181862
Screw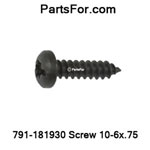 791-181930
Screw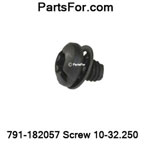 791-182057
Screw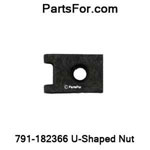 791-182366
U shape Clip Nut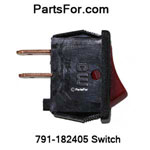 791-182405
Switch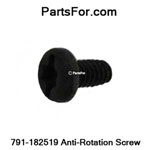 791-182519
Anit Rotaion Screw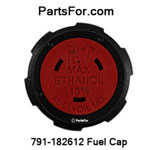 791-182612
Fuel Cap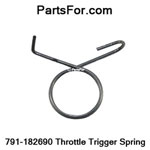 791-182690
Throttle Trigger Spring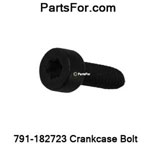 791-182723
Crankcase Bolt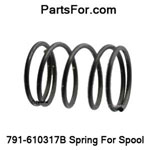 791-610317B
Spring For Spool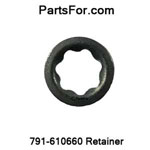 791-610660
Retainer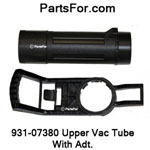 931-07380
Upper Vac Tube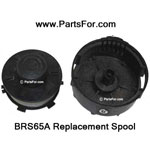 BRS65A
Replacment Spool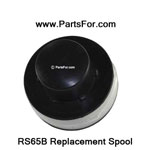 RS65B
Replacement Spool